Our team is truly remarkable.
Up front, our business office staff greets our families with smiles. They are experts at navigating dental insurance plans to make sure our patients get their best benefits based on their individual needs.
Our clinical team members are not only extremely skilled in the practice of dental hygiene, but have big hearts for treating children. I'm constantly amazed at what they are able to get the kids to do, turning uncertainty into huge smiles when they obtain a child's first X-rays or polish teeth for the very first time!
What I think I love most about our team, though, is our diversity. While our personalities, backgrounds, and strengths differ, we all work together as a big family. We lean on the strengths of all, so that together we can make our patients and their families comfortable and at home in our office! ~ Dr. Keri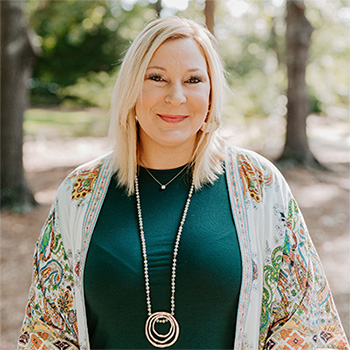 Amanda
Office Manager/Dental Hygienist
I really love working with the children! I'm good at helping to calm nervous kids and getting them to relax. Seeing their smiles at the end of a successful visit is the best! In addition to patient care, I am also the hospital coordinator and handle all Medicaid claims for our patients and families.
My own family keeps me busy outside the office. I have three children: Mallory, Savannah, and Colton. We enjoy vacationing at the beach in the summer, and visiting with family and friends. We stay busy with travel cheer for Mallory and Savannah, and Colton enjoys anything outdoors.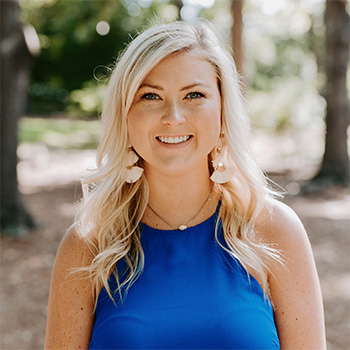 Corey
Dental Hygienist
I love interacting with all the kids! I love to gain their trust and show them how easy and fun it is at our office. I clean teeth, take X-rays, and teach kids and parents about proper oral hygiene and healthy diets. Seeing little kids grow into adults with healthy smiles makes me smile.
I was born and raised right here in Auburn. When I'm not working, I'm usually with my three dogs or I'm indulging in my favorite pizza – I eat all the pizza I can!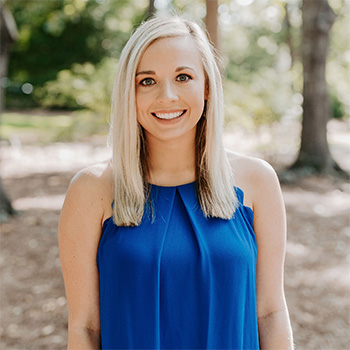 Katie
Receptionist
I love interacting with kids and parents and getting to know them! Seeing their smiles when they arrive, all excited to talk about what they've been up to since their last visit, is really enjoyable. I greet everyone, answer the phones, schedule and confirm appointments, verify insurance, and help patients when they're checking out, too.
When I go home after work it's to spend time with my two pups, Nala Kate and Bella. I love going to Auburn basketball games, hanging out with friends and family, traveling, and being outside.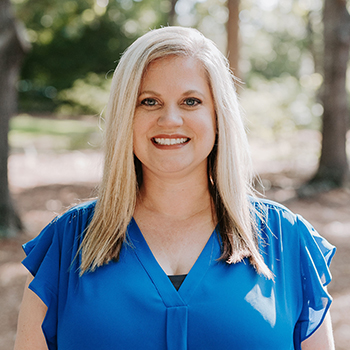 Larissa
Dental Hygienist
I love interacting with patients, getting to know each person, and hearing about their interests and activities! I provide dental hygiene care, including gentle and thorough cleanings, as well as home care instructions and patient education. Watching a child develop healthy habits, and a healthy smile, is really fulfilling.
If I'm not at work, I'm usually with my husband, three kids, our dog, and our three cats. I love watching my kids play sports and enjoy being a member of Alexander City Methodist Church.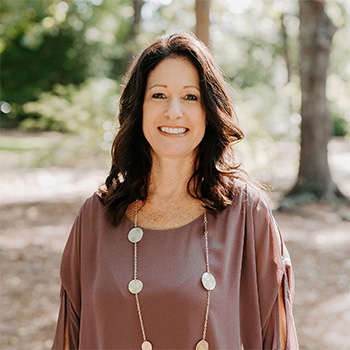 Laura
Receptionist
I love getting to know the parents, as well as our wonderful patients! It's a good feeling to build relationships and see how families feel at home in our office. I greet patients at check in, verify insurance, schedule and confirm appointments, check patients out, answer the phones, and handle office patient billing.
My husband of almost 30 years and I are empty nesters. We have three children, all grown, and are about to become first-time grandparents! I love spending time with my kids when they can visit or I can visit them. I also like to go to the gym to work out and stay in shape, and enjoy shopping excursions.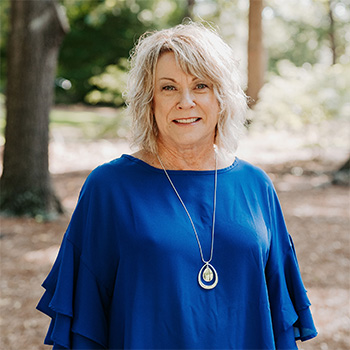 Sandy
Office Manager
I love interacting with our patients and parents, and work hard to ensure their visits are easy and free of stress. I handle or oversee all administrative duties for the practice, including insurance, billing, coordinating staff schedules, and meetings. Everything I do is focused on keeping us organized and ready to provide the best care to our patients.
Outside of work, I thoroughly enjoy spending time with my granddaughter, Ruby June. When the weather is warm, you will find me outside gardening or at the river with family and friends.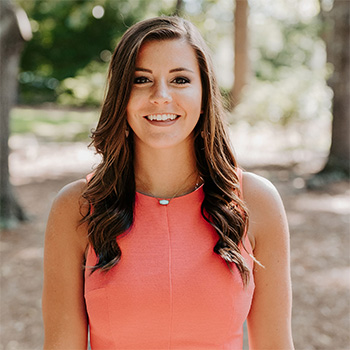 Savannah
Dental Assistant
I love interacting with the kids on a one-to-one basis! It is so much fun to chat and laugh with them, earning their trust and friendships. I assist Dr. Keri with patient care, working chairside during procedures. While I'm helping her I'm also talking with and encouraging our patient, telling them how well they're doing and how impressed we are with their behavior.
My pride and joy, outside of work, is my young beagle, Nova. We enjoy our walks together. I love going to the beach with friends and family and just being outdoors in general.